Enabling Automation in Motion and Control
At NSK, we enable you to pioneer new technology and increase your competitive advantage in your markets. Whether it's Medical, Lab Automation, Semiconductor, Machine Tool, 3D Printing or Factory Automation, we innovate to save you valuable internal resources and time. We exist to improve your cost efficiency and increase your speed to market. We partner with you; the one-stop-shop for all your automation needs.
Expertise You Can Count On
Integrated Mechatronic Systems
Accelerate product development, simplify procurement and speed up production using NSK's renowned mechatronics expertise to design a pre-configured, pre-built and fully tested motion system. Integrated systems utilize NSK's core products and technology to ensure the high quality synonymous to the NSK brand, as well as locally-based Application Engineers to work closely with customers from design and testing, to installation and maintenance.
Americas Technical Center (ATC)
The NSK Americas Technical Center has been conducting considerable research, testing and analysis using a variety of analytical systems, and technological innovation in the field of mechatronics and bearings, including:
Visual analysis of failure and fracture using digital photography and measurement
Metrology using dimensional, coordinate and form measurements
Chemical analysis using scanning electron microscope, compound analysis and particle counting
Metallurgical evaluation of the microstructure and macrostructure, as well as hardness measurements, case depth measurements, metallographic preparation, fractography and steel cleanliness evaluation
Noise and vibration assessments using internally developed software and equipment, in addition to advanced analysis tools such as Fast Fourier Transform (FFT), enveloping, and bearing fault frequencies. The labs also include 2 semi-anechoic chambers as well as noise, vibration, and harshness (NVH) test stands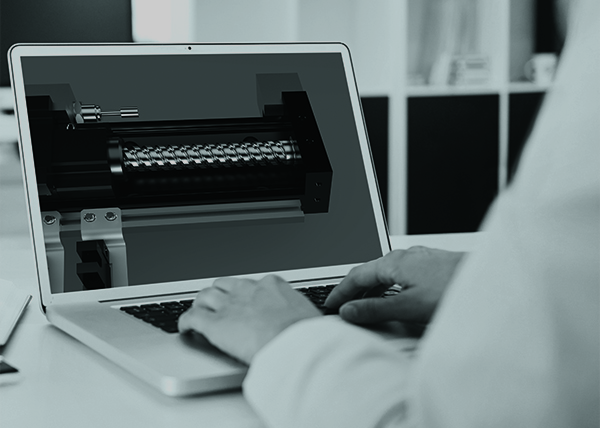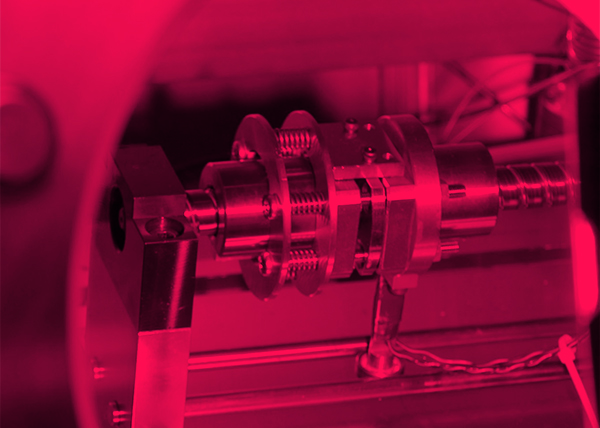 Products
NSK employs cutting-edge friction control technology and precision accuracy to ensure consistently reliable, smooth and precise movement and positioning in the most challenging applications.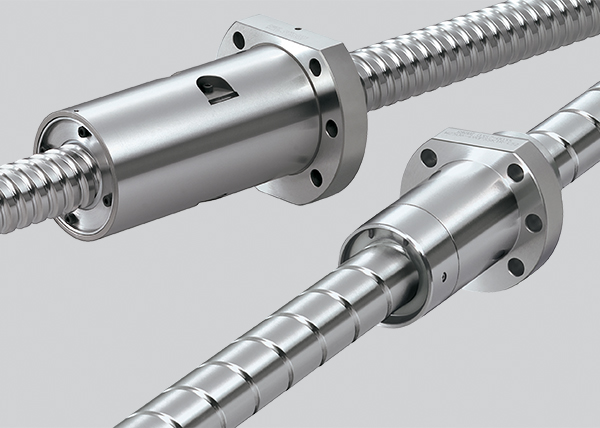 Ball Screw
Highest accuracy, durability, rigidity and smoothest motion
Range include miniature ball screws to ultra-large sizes, with C0 to C7 accuracy grades
Fully customizable ball screws manufactured locally in Franklin, IN
Employs revolutionary tribology (friction control) technology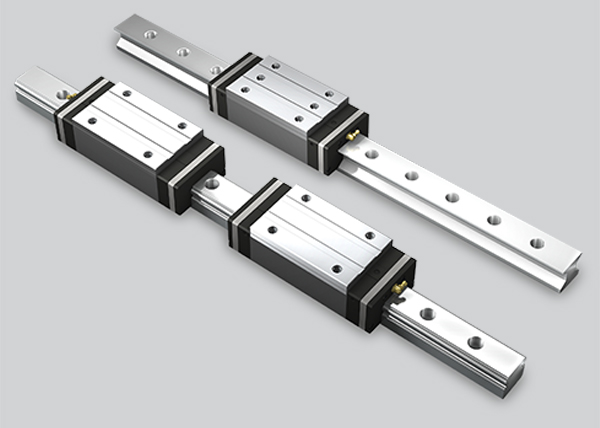 Linear Guide
Achieve smooth, quiet linear motion for various accuracy levels and load ratings
Sliders/ carriages and profile rails are stocked
Profile Rail can be cut to desired length for quick turnaround
Comes in size 5 to 65 mm
We have Linear Guides for standard quick delivery, miniature, wide rail, high load, etc.
V1 High-performance seals and K1 Lubrication units ensure long-term, maintenance-free operation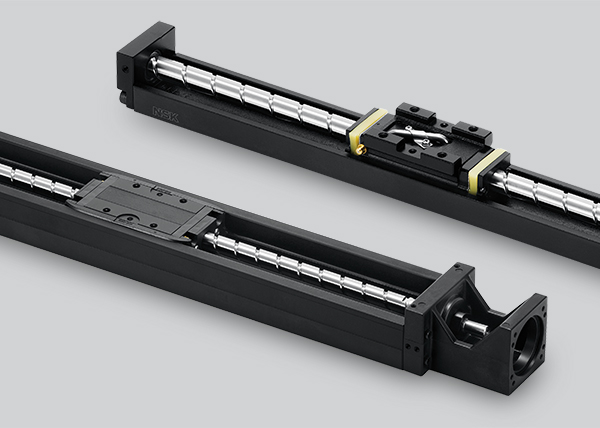 Linear Actuator
Compact, lightweight, high precision linear positioners with C5 or C7 accuracy
Speeds up to 2500mm/ second and acceleration up to 5G
Single-axis linear positioner that integrates NSK's precision ground ball screw, linear guide and support bearings
Options include the popular MCM series, high rigidity MCH series, and the ultra-high load, roller-based TCH series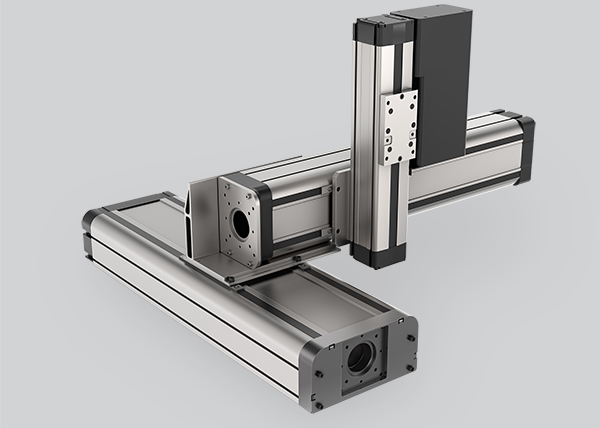 Robot Module
Linear actuators made for simple and easy integration into single or multi-axis positioning table
Housed in a machine-extruded aluminum
Designed to accept a variety of motor interfaces using standard kits
Mounting plates and combining brackets available to easily configure an X-Y-Z linear stage
K1 Lubrication comes standard to ensure maintenance-free operation up to 5 years or 10,000 km of travel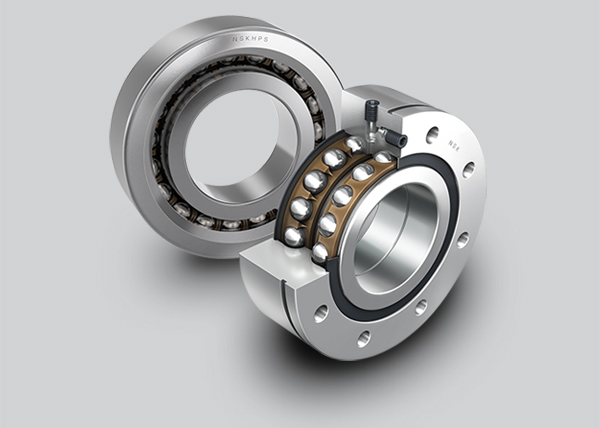 Ball and Roller Bearings
The foundation of the NSK brand, manufactured for over 100 years
Extensive design and manufacturing capabilities for specialty applications or extreme sizes
Exceptional reliability and performance
BALL SCREW SUPPORT BEARING CAD DRAWINGS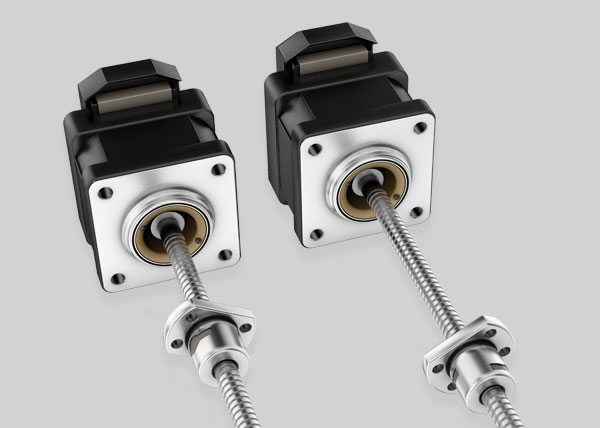 Motorized Ball Screw Actuator
Elimination of motor coupling results in compact space-saving design and reduced assembly time.
Compared to a lead screw, a precision ground ball screw offers higher efficiency, lower friction, smoother operation, no backlash, improved rigidity, and longer life.
The higher ball screw efficiency can result in a smaller required motor package, reducing energy usage.
Available with configurable encoder assembled to motor.
Easy disconnect – field replacement of motor and/or ball screw is simplified, saving time and money.
Motor and ball screw are combined into a single part number for ease of design and ordering.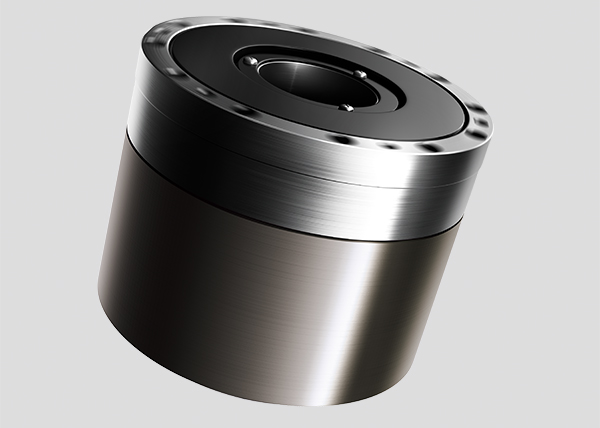 Direct Drive Motors
Resolution of over 2.6 million counts/ revolution
Exceptional repeatability of ±2 arc-sec
NSK Megatorque Motor/ Rotary Indexer delivers remarkable performance
Ideal for positioning applications requiring high accuracy and speed in a very compact size
PN/Z series is a pancake style motor that provides the lowest profile and highest rigidity for heavy loads
PS series delivers high rotational speeds for medium/ light loads
Problems We Solve
NSK's accumulated expertise in bearing technology and precision machine components stem from our drive to solve design challenges and identify the root cause of system failures.
Frequent Maintenance Intervals
Linear Guide or Bearing Misalignment
Challenging Performance Requirements: High Load, High Speed
Noisy Ball Screws, Linear Guides or Actuators
Weight, Space or Motion Constraints
Limited Mechanical Resources or Expertise
Limited Assembly or Installation Time
High Temperature Settings
Special Environments (Clean Room, Vacuum, Non-magnetic)
Case Studies
See examples below of how NSK improved performance, quality and life of automation products or systems in our customer's applications.