We take complexity out of the equation and enable you to develop your technology and ramp up production quickly. The new NSK Electrified Monocarrier linear actuator was designed for high performance and long life, in a small footprint.
This all-in-one actuator includes the optimum combination of the following, each fully tested and pre-assembled:
NSK precision ground ball screw
NSK linear guide with K1™ lubrication
NSK support bearings
NSK inline or side wrap motor mount
Sanyo Denki Stepper or Servo motor
Optional accessories such as covers, sensor kits and sensor rails
With combination plates and gantry brackets available, you can easily combine Monocarriers into any XYZ configuration.
Monocarriers
Enable Linear motion with NSK's innovative Monocarrier
Electrified Monocarrier, MCE
Standard Monocarrier, MCM
Interchangable Monocarrier, MCH
High Load Monocarrier, TCH

MCE Electrified Monocarrier™ Literature
Description
– Pre-assembled, motorized actuator
– Includes Monocarrier, motor mount, shaft coupling, motor and accessories

– Traditional Monocarrier
– Contains all-in-one ball screw, linear guide, and support bearings

– Interchangeable with competitor actuator
– Drop in replacement makes transition seamless
– Higher load capacity actuator
– Uses rollers (instead of balls) as rolling element
Pre-assembled, motorized actuator

✓

Quick Ship*
Short Lead Time

✓


Quick Ship Table
Chrome Plating for Superb Anti-Rust Capability

✓

✓

✓

✓

High Load capacity by using rollers as rolling element

✓

Interchangeable with competitor actuator

✓

Optional accessories: sensor rail, sensor kits, covers, combination brackets, in-line or side wrap motor mount

✓

✓

✓

✓
Monocarrier Accessories
Optional accessories to complement your NSK Monocarrier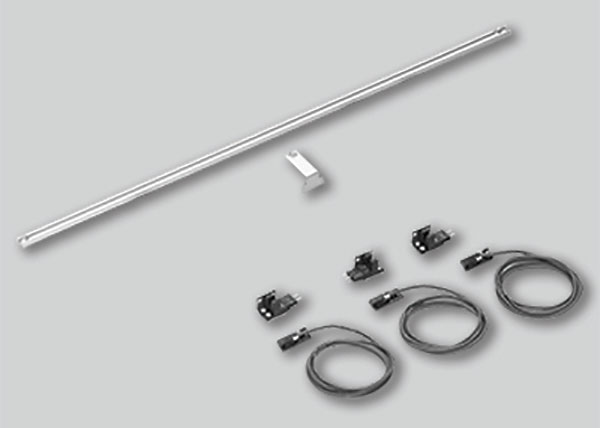 Sensor Rail and Kits
The sensor rails provide simple feedback for actuator location
Optional rail for sensor mounting is available
Proximity Sensors – Normally open or Normally closed type
Photo Sensors – PNP or NPN type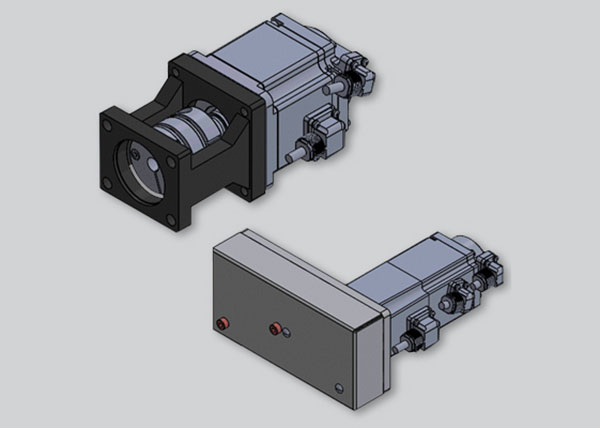 Motor Bracket and Side Wrap Kits
Motor bracket – Inline motor mounting option
Motor Wrap kit – "lefty" or "righty" orientations available to accommodate mounting or space constraints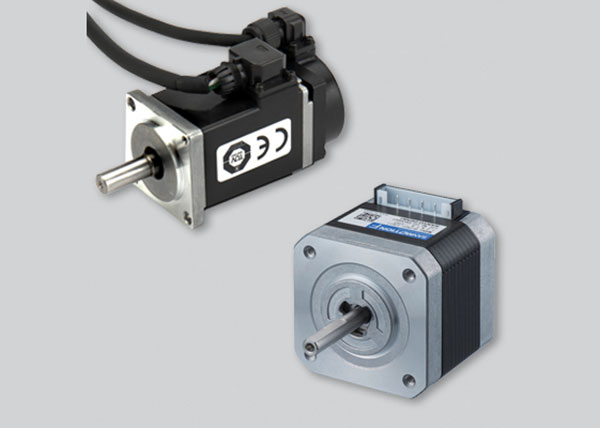 Sanyo Denki Servo or Stepper Motor
Servo for higher speeds and torques is available for MCM/MCE 03 and up
Stepper is more traditional option with a simpler setup, available for MCM/ MCE 02 and 03 only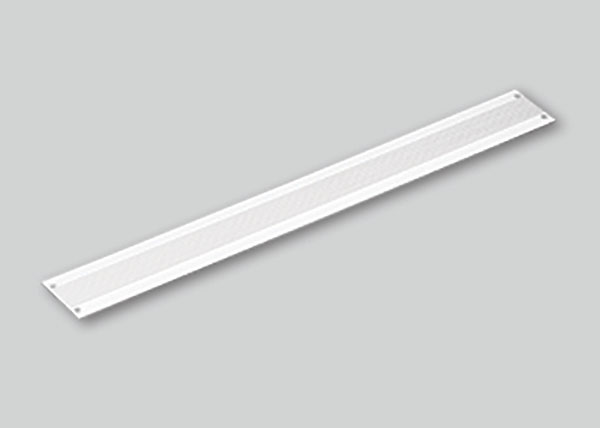 Cover Units
Protect against larger contaminants with optional cover units
Full cover option includes top and side covers (note: prohibits use of sensor rail)
Top cover option provides protection as well as use of sensor rail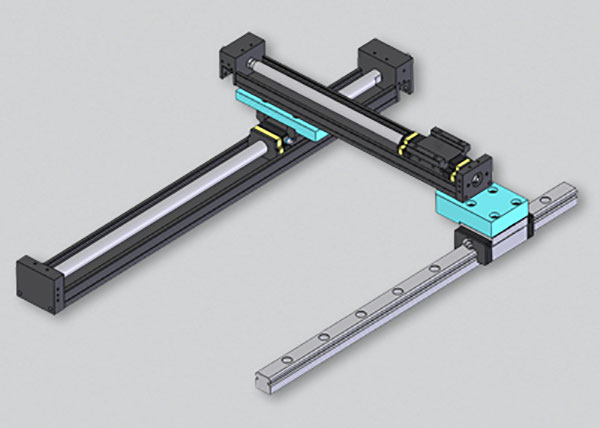 Combination Plates and Brackets
Used when movement in more than one plane is desired, i.e. X-Y-Z combination
Combination brackets join together two Monocarriers to allow movement in multiple planes
Gantry Plate allows for addition of a support rail for severely cantilevered Y-axis load conditions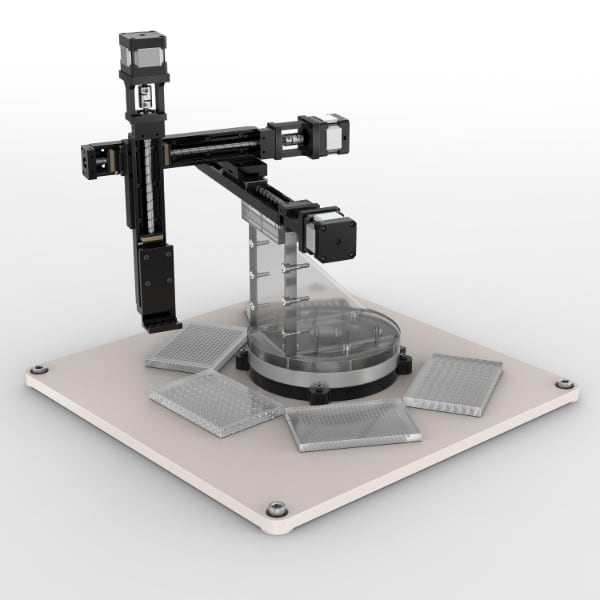 The NSK Difference
At NSK, we enable you to pioneer new technology and increase your competitive advantage in your markets. We save you valuable internal resources and time for design work, testing, assembly and maintenance. We exist to improve your cost efficiency and increase your speed to market.
For over 40 years, NSK designed integrated electromechanical systems for various automation applications in Medical, Lab Automation, Semiconductor, Machine Tool and Factory Automation.
Integrated mechatronic systems like the new NSK electrified monocarrier (MCE), ensure seamless transition from design to production, and simplify purchasing. We consolidate multiple mechanical and electrical components in one part number and do all the design and assembly work for you.
We partner with you; the one-stop-shop for all your automation needs.
Case Study: 3D Printing for Mass Manufacturing
A 3D manufacturer developed a revolutionary technology that significantly speed up the printing process to enable both production flexibility and high-volume capacity.
Technical Challenge
The 3D printing OEM had a small footprint available to design a linear positioner that can support and move the printer's build platform, while also preventing the large reversing forces induced by the build platform and the liquid resin. High rigidity and low backlash mechanism were also needed to enable exceptionally accurate positioning to produce high precision parts.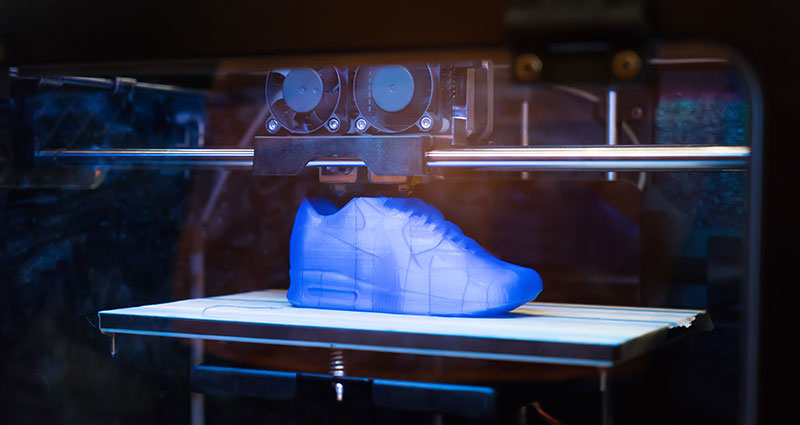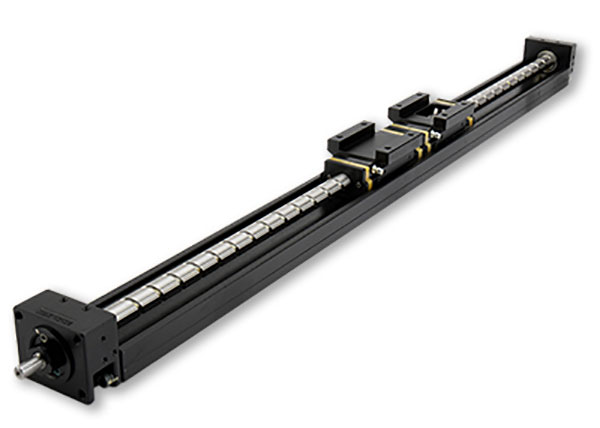 Monocarrier linear actuator with dual carriages
NSK Solution
Locally-based NSK Application Engineering recommended the Monocarrier linear actuator with dual carriages to provide a compact sized positioner with high stiffness, load capacity and smooth motion. The Monocarrier also comes standard with NSK's K1 lubrication seal that allowed the customer to enjoy maintenance-free operations for up to 5 years or 10,000 km of travel.