Motorized Ball Screw Actuators
NSK MOTORIZED BALL SCREW ACTUATOR MBSA series offers Linear Precision for Medical Applications. MBSA includes NSK's precision ground ball screw directly integrated into a NEMA 17 stepper motor to achieve a space saving design.
Elimination of motor coupling results in compact space-saving design and reduced assembly time.
Compared to a lead screw, a precision ground ball screw offers higher efficiency, lower friction, smoother operation, no backlash, improved rigidity, and longer life.
The higher ball screw efficiency can result in a smaller required motor package, reducing energy usage.
Available with configurable encoder assembled to motor.
Easy disconnect – field replacement of motor and/or ball screw is simplified, saving time and money.
Motor and ball screw are combined into a single part number for ease of design and ordering.
MBSA motorized ball screw actuators are available standard from stock as shown in the table to the right. For additional screw shaft or motor sizes, please consult NSK.
STANDARD MBSA MODEL COMBINATIONS
SHAFT DIAMETER
06
08
STEPPING MOTOR
NEMA 14
NEMA 14
NEMA 17
SHAFT LEAD
1
2
1
2
1
2

THREADED SHAFT LENGTH

50
100
125
150
200
MBSA shaft diameter / stepping motor / shaft lead combination available
An OEM customer developing a next generation syringe pump was seeking a compact linear motion system with high accuracy, repeatability and reliability, to smoothly and quietly position the plunger for extremely precise fluid dispense. Previously, the customer had used lead screws – or sliding screws – which generate particles from the sliding motion.
NSK Solution
a motorized ball screw actuator (MBSA)
precision ground ball screw directly integrated into a NEMA 17 stepper motor
space-saving design with the elimination of motor coupling
longer life compared to lead screw due to the higher efficiency, smoother operation, zero backlash and improved rigidity of a precision ground ball screw
configurable encoder pre-assembled to motor
easy disconnect, simplifying field replacement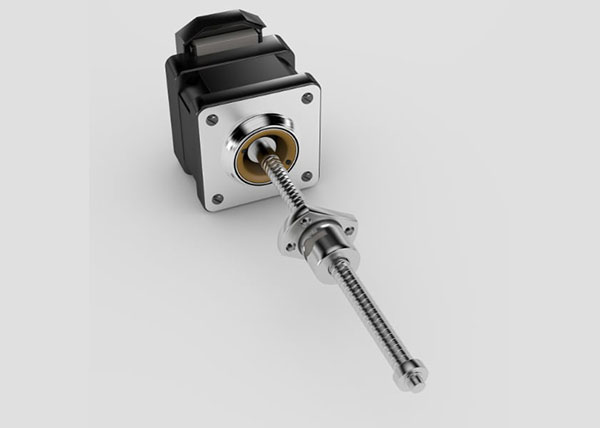 Miniature ball screw with NEMA 17 motor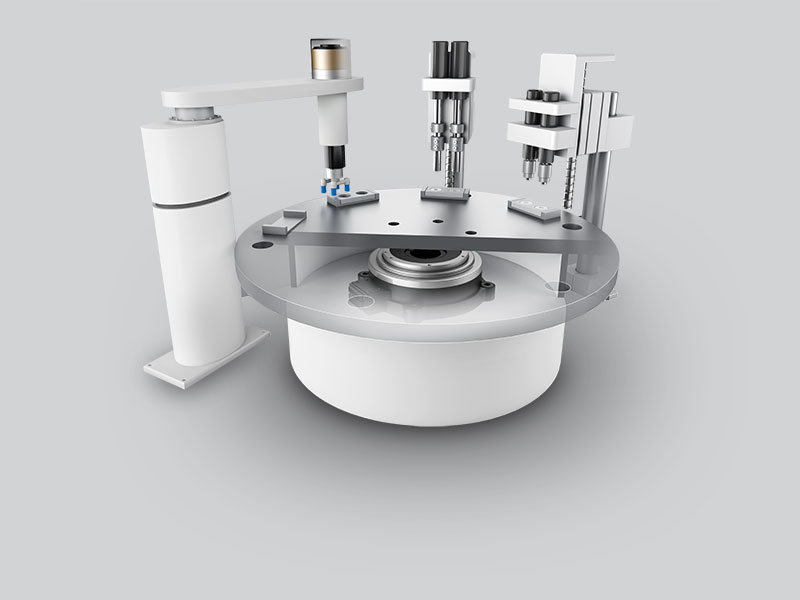 Each customized integrated system from NSK ensure innovative design solutions, comprehensive engineering support, domestic manufacturing and access to our global technology network. We design the ideal integrated motion solution that provide our customers a critical advantage in their production processes and competitive market.
Expertise – all systems are tested and built by mechatronics experts and integration teams based in the USA
Manufacturing – domestically from our Franklin IN facility and worldwide
Experience – supporting market leading customers in industries including robotics, 3D printing, medical, semiconductor, material handling, automotive assembly and general factory automation
Fit – our solutions meet your performance needs, cost, maintenance intervals and/ or lifetime requirements
Integrated Mechatronic Systems Solutions
Enabling automation in motion and control
Our local integration and manufacturing teams will collaborate closely with you through all aspects of design, provide intensive project management and extend comprehensive technical support.
Design and Development
system design proposal with CAD model

component failure analysis and benchmarking

material technologies

applications simulation
Project Management
design review – as many as 5
quote – non-recurring engineering, prototype, full production
prototype demonstration
test report
lead time/production schedule
individual system test before shipping
After Sales Service
on-site support for system installation
training
bill of materials for replacement parts