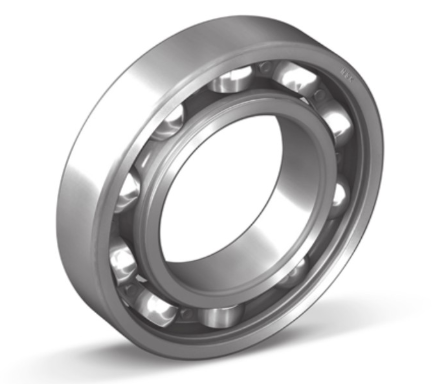 Ball bearings for self driving cars are featured on NSK's LIDAR system. LIDAR – standing for Light Detection and Ranging – provides a high resolution and long range navigation system to ensure autonomous operation of self driving vehicles in peak safety environments. This success of this system is predicated in part by the use of maximum quality ball bearings designed specifically for self driving car systems, including transmissions and engines.
NSK's ball bearings come in a number of configurations, including load capabilities, and precision standards. Recognized worldwide, these ball bearings represent a scalable solution for the global need of the highest standards in self driving car production, within the LIDAR system. The standards which NSK uses confirm to ISO 15, but also utilize designations of their own in order to set forth standards in addition to those utilized in ISO. The most common include Bearing Series, Bearing Type, Width Series, and Diameter Series. The designations help create the highest possible standards in the world ball bearings for autonomous cars.
Single Row Deep Groove Ball Bearings are used in applications such as transmissions and motors. In this role, they provide a number of different clearances and cage options. The options can include non-contact seals, shields, and brass cage, steel cage, and polyamide cage, among other additional basic types and series. The ability of NSK's ball bearing selection to adapt to the demand of the application is what sets apart NSK autonomous vehicle ball bearings as advantageous from other systems.
The ball bearings for your program might require different torque or speed capabilities. In this regard, you might consider shielded type, non-contact rubber sealed type, or contact rubber sealed type, with sub-options varying in grease effectiveness, dust resistance, water resistance, and operating temperature. However, note that heat resistant or cold resistant grease is an option, which can extend the operating temperature range. For additional options, please contact NSK for more information.
Snap ring and groove dimensions for ball bearings also come in fine tolerances suitable for a number of different autonomous vehicle applications, including thickness, with, and snap ring position. These customizable dimensions offer the best solution in the design consideration of any autonomous vehicle project, saving considerable time in the testing phase of your project.
Self-aligning ball bearings come in a number of radial internal clearances, with clearance in bearings with cylindrical bores and clearance in bearings with tapered bores. Applications for self-aligning ball or roller bearings can include vertical spinning applications and industrial countershafts.
Whatever the need for your particular autonomous vehicle application, NSK can provide recommendation on the options most suited to your project. Contact NSK today to learn more about ball bearings for autonomous vehicle applications.