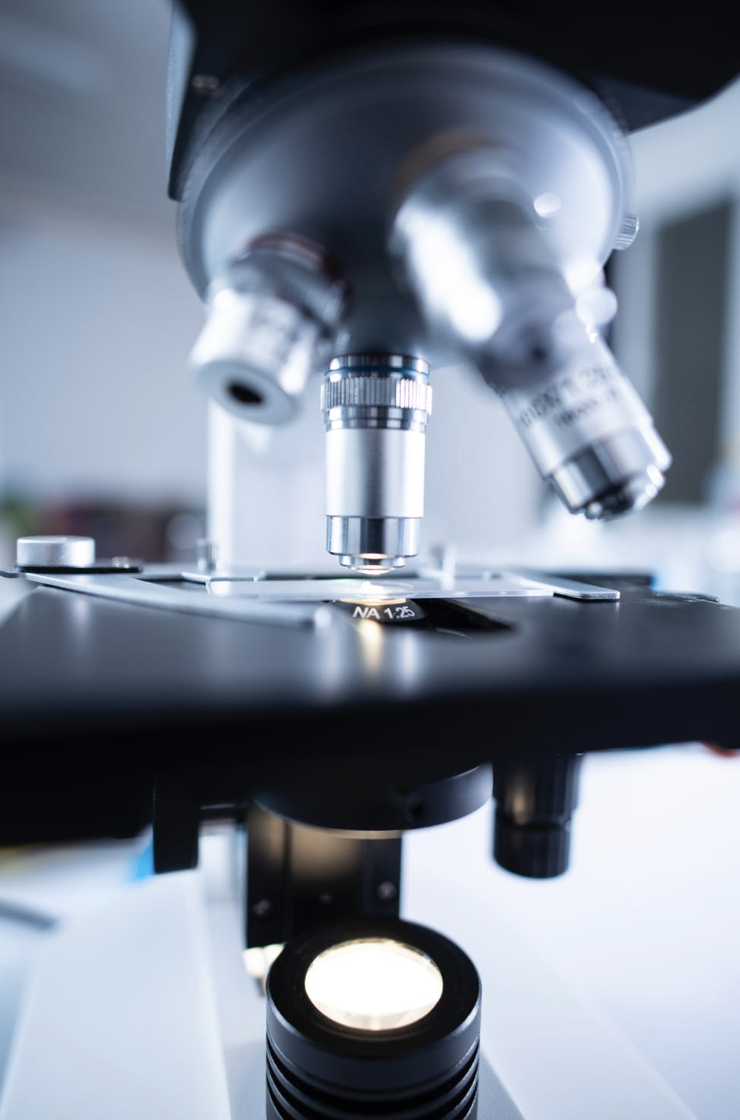 When it comes to producing an automation system for medical imaging equipment, today's machines are able to quickly and accurately diagnose a variety of medical conditions, process DNA, quickly deliver results for lab tests, and more. And these machines are able to deliver such powerful results due to the synchronous integration of electrical and mechanical components into one powerful mechatronic system.
In order for medical facilities to deliver the most accurate and efficient care possible, the professionals that design and use diagnostic and lab equipment need to take every single detail into account. System solutions which include linear actuators, ball screw actuators, and linear guides can make a huge difference when it comes to delivering the most clear and consistent real-time results possible.
NSK Automation is a motion and control company that is at the forefront of producing quality automation systems needed to deliver these superior results to medical equipment producers and facilities. If you're interested in learning more about the parts that are available and how they can lead to major improvements in medical, diagnostic, and lab equipment functions, here's what you need to know.
Motorized Linear Actuator for Diagnostic Equipment
Diagnostic equipment often requires motorized linear actuators. These components must also deliver greater rigidity and smoothness over that of lead screw-based or belt actuators. And they need to meet the travel requirements, load conditions, and envelope dimensions that are specific to each individual piece of diagnostic equipment.
In addition to the actual movement requirements, it's essential for the parts used in diagnostic equipment to provide extended lifetime in order to ensure uninterrupted operations. Otherwise, medical facilities may not be able to meet patient demands or may not be able to provide diagnostic information in a timely manner, which is essential in such a sensitive environment.
So how does NSK's assembled units address all of these areas? Basically, NSK's team designs and assembles a completely customized solution. They use lubrication units to keep movements smooth and maintenance free even with consistent, long-term use. They also create standard (and custom) linear actuators that are pre-assembled with stepper or servo motors and accessories. Then each custom system is assembled and tested to ensure they meet the unique needs of each piece of equipment.
Motorized Ball Screw Actuators for DNA Processing Equipment
Motorized ball screw actuators as part of an automation system for medical imaging can help OEMs who are developing syringe pumps and equipment that is meant to collect and process DNA results. These types of systems require compact linear motion operations that offer high accuracy, along with repeatability and reliability. Basically, the ball screw actuators can help to smoothly and quietly position the plunger to dispense fluids in an extremely precise manner. Lead screws and sliding screws have previously been common for this type of operation. However, these options can generate particles from the sliding motion, which is not well suited to the extreme precision and maintenance free operation that is required.
NSK's motorized ball screw actuators include a precision ground ball screw that is directly coupled to a NEMA17 stepper motor and comes in a space-saving design. Because of the higher efficiency of this setup, it also means a longer lifespan compared to lead screw components. And when it is time for a replacement, the ball screw actuator features a simple disconnect so it can be changed out right in the field. It also offers smoother operation, zero backlash, and improved rigidity.
How NSK's Customizable Linear Guides and Actuators Are Suited for Quiet Motion, Long-Term Maintenance Free Operation
Small changes can make a big difference when it comes to the quality of motion that linear guides and actuators offer. For example, NSK uses lubrication units and surface treatments to provide a smooth motion between various bearings, rails, and linear guides.
This smoother movement also means that these components will experience less long-term wear and maintenance needs. Since diagnostic equipment and lab testing devices need to operate efficiently and consistently without downtime, these features are essential for providing accuracing and longevity within the medical field.
How NSK's Automation Technology Benefits Lab Diagnostic Devices
In addition to the ability to reduce maintenance and increase the lifespan of the components used in lab diagnostic devices, NSK's automation technology can also provide real, tangible benefits in terms of how these machines operate. Smoother movements can lead to increased precision, which can make diagnostic results more accurate and ultimately lead to improvements in patient care. The ease of use can also lead to more efficient operations, which saves lab and medical facilities time and keeps costs under control.
Linear Actuators Designed Specifically for Lab Equipment Are More Reliable
When it comes to choosing linear actuators and direct drive motors to accurately position equipment or reagents in a linear or rotational motion in medical and lab equipment, some manufacturers have in the past chosen low-end actuators or integrate CAM systems. While these solutions work for some applications, higher precision and reliability is often called for in medical and lab automation . NSK is experienced not only in delivering the high accuracy needed, but also the life required to keep these life-saving devices running 24/7.
In the medical field, utilizing solutions that meet the standards and requirements of the industry are especially important. Since NSK actuators, bearings and mechatronic systems can ultimately make an impact on the quality of care and accuracy of information that is used to treat patients, there are a lot of regulations and compliance standards and OEMs and medical facilities need to meet. Working with a provider that has experience creating systems for medical technology is a must in order to meet all of these requirements and achieve the best possible results.
About NSK Automation
NSK Automation enables our customers to pioneer the next technology to solve the world's toughest problems and improve the quality of life. We augment the performance of our customer's equipment, accelerate their development process, and reduce the total cost of ownership for their end users. With more than 100 years of experience, NSK's US-based Team designs and manufactures custom mechatronic systems, rodless linear actuators, ball screws, linear guides, direct drive motors and precision bearings for the most demanding applications. We serve customers in a wide array of industries, from medical diagnostics to semiconductor, 3D printing and factory automation. Our US-based Team team can support full system design and integration, including for an automation system for medical imaging, and identify solutions to increase performance, quality and uptime. If you're looking for motion and control solutions that provide micron-level accuracy and multi-year reliability, contact NSK Automation today.