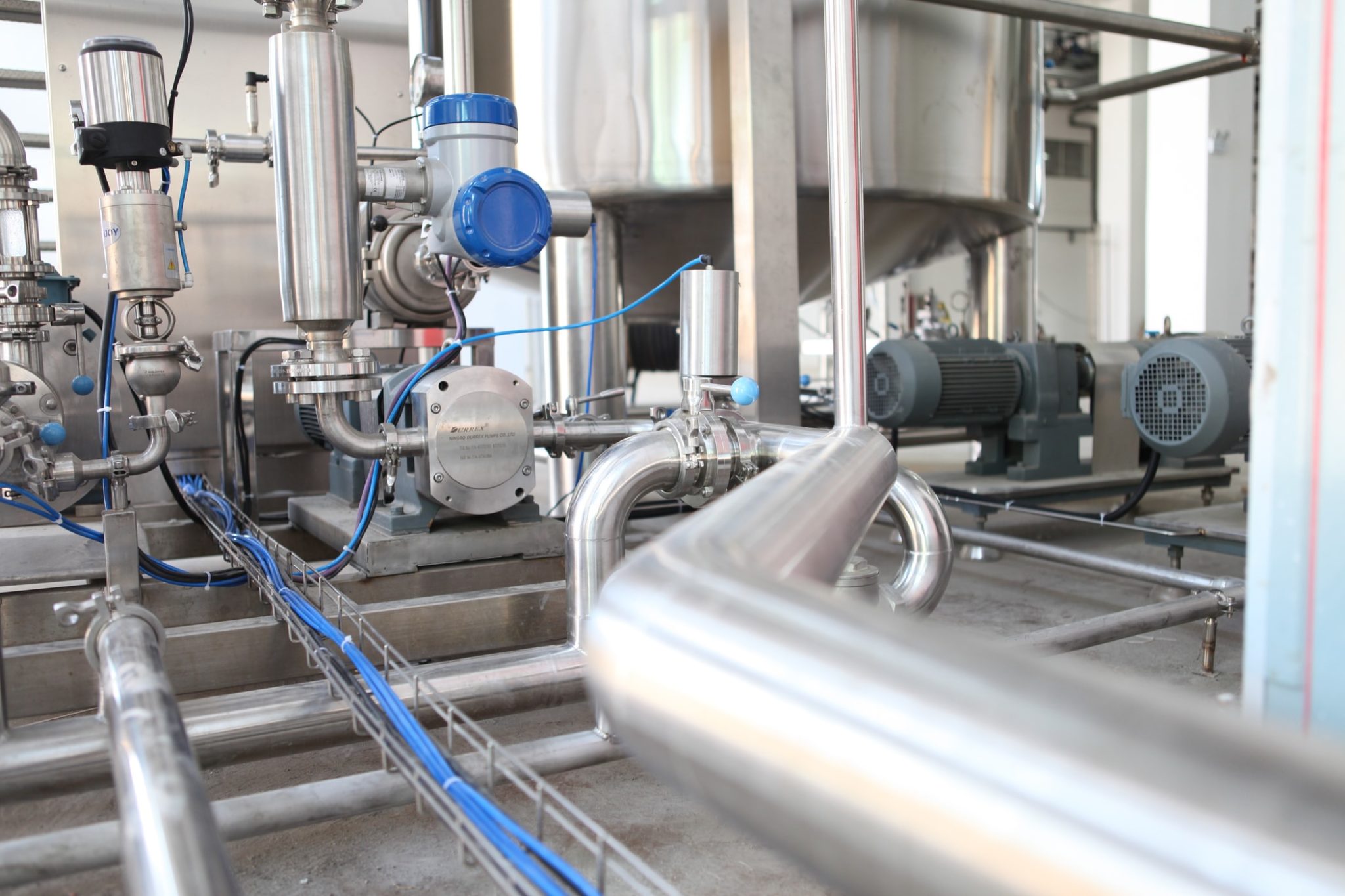 Developing motion and control systems for automation can be tricky. Manufacturers and enterprises have a huge variety of needs when it comes to the conditions in which their systems need to operate. So the parts and systems used in these systems need to be able to work efficiently and without damage or issues in a wide array of environments or circumstances. Or they at least need the ability to be customized to fit the exact needs of the operator in question. 
Some operators may require equipment that works in extreme temperatures, corrosive conditions, or even under very specific weight or size constraints. Standard motion and control systems may not be enough for operations that have to deal with these particular issues. But today's automation technology makes it easier than ever before to find the solutions your company needs to meet every single one of those challenges. 
NSK is a global leader in developing motion and control solutions that take these issues and more into account. The team is working to solve many of these challenges through its precision technology and integrated system solutions. From linear guides to complete system design that is completely customized and built around your company's specific constraints, there are solutions to all of these common operational challenges. Here's how NSK is working to combat them. 
How NSK's Linear Guides Can Work in Corrosive Conditions
Linear guides are commonly used in everything from production assembly to machine functions. However, the simple design of these components doesn't always meet the challenges of companies dealing with complicated processes, like those that work with semiconductor tools or full-scale manufacturing operations. This is especially true when it comes to dealing with corrosive materials or conditions within machine functions or manufacturing facilities. 
Since linear guides are often constructed out of metal, they are naturally prone to corrosion if exposed to excessive moisture or acidic materials. This can lead to premature wear or extensive damage to your equipment, leading to increased costs, lost time, and issues throughout the manufacturing and automation processes. 
To combat these issues, NSK offers special plating for bearings and other components used in linear guides. These protective plates create a barrier between the bearings and the corrosive materials or conditions in question. This allows you to keep these components in action for as long as possible and reduce the amount of maintenance needed to keep your machines up and running. It can also reduce downtime, which ultimately makes your equipment more reliable and your overall operations more efficient.
Developing Products for High Temperature Settings
Some manufacturers may also need motion and control systems that can withstand extreme temperatures. This is especially relevant for those working with products or materials that need to be welded or set using high heat. With typical metals and automation equipment, exposure to excessive heat may cause damage or other hazards inside facilities. However, NSK offers plating and material options that can stay in working order even when exposed to higher than usual heat. 
Basically, NSK makes use of chrome plating and surface treatments over the parts that may need to be exposed to extreme temperatures. This makes the material more durable and able to handle those conditions without damage or heat hazards.
With interchangeable parts that can be used in integrated systems, you can easily choose the components that are best suited to withstand specific temperature and environmental requirements. Materials typically have a maximum temperature range that they can be exposed to without damage. So as long as you know what is required in order for your system to function in a given environment, you should be able to pick out the materials that are best suited for the job. This allows you to more effectively stay on budget throughout the entire scope of your motion and control projects, while still giving your equipment the protection it needs to stay operational long term.
Working With Weight, Space, or Motion Constraints
Different types of products and settings also have a variety of different constraints that may need to be dealt with on a case by case basis. These may include weight limitations, space constraints, or specific motion requirements that might not be available with just one type of bearing or motion system. 
When it comes to all of these issues, NSK can help you design and develop a customized system that's specifically made with these needs in mind. Our team engineers solutions from start to finish that work within those particular constraints. We can also help you design and develop integrated systems that make use of a completely unique combination bearings, guides, and motors to create a fully customized solution that meets every one of your requirements using various types of motions and processes. 
You can set performance needs, budget, lifespan, and maintenance intervals based on how your company operates and what you need the system to accomplish. Then we'll work with you to see that all of those needs are met, even in challenging conditions that might not seem possible with traditional motion or automation equipment.
About NSK 
NSK Automation is a global manufacturer with more than 100 years worth of history in the engineering and robotics industries. Our team develops and manufactures a variety of mechatronics, linear motion systems, ball and roller bearings, automotive components, and steering systems. Our full system solutions for motion and control of automation equipment and production assemblies have helped OEMs and enterprises around the globe create customized robotics and automation equipment to meet their specific production, durability, and maintenance requirements. Specific services include system design and integration, application engineering, bearing failure analysis, bearing reconditioning, ball screw repair, predictive and preventive maintenance, and reliability services. If you're looking for any of these services for linear guides or integrated systems, contact NSK Automation today.