If you're going to invest in automation or motion control systems, such as motorized linear actuators, monocarriers, or megatorque motors for your manufacturing or industrial operation, you need to clearly understand the options available to you so you can select the equipment that is going to help you meet your efficiency and accuracy goals.
NSK Automation offers a wide array of systems and components that customers can integrate together or use on their own. Some of the most beneficial and versatile systems currently available include NSK's megatorque motor, 3D printing linear actuators, and monocarriers. All of these products offer a wide array of benefits, from unmatched accuracy for precise performance to compact designs that allow them to work in a variety of applications
If you're interested in using any of these systems for your own automation requirements, here's some additional information about what each option does and how they can benefit your motion and control operations.
NSK Automation's Megatorque Motor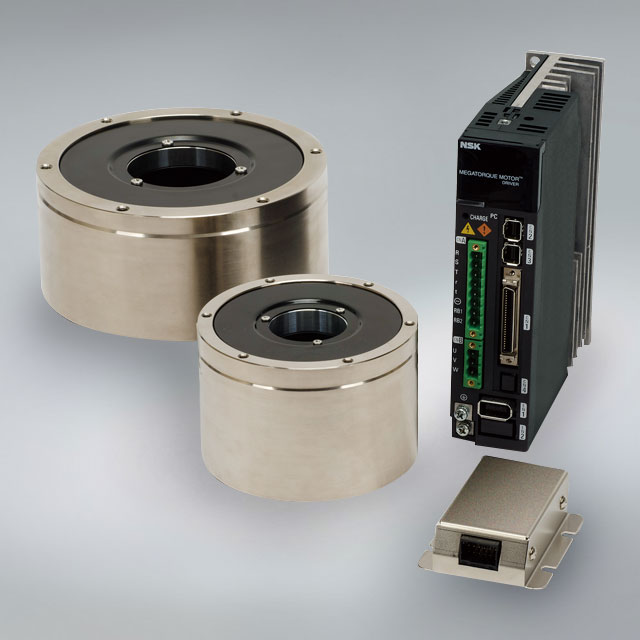 Megatorque motors are direct drive motors that can help operators improve the accuracy and productivity for their automation equipment. These motors are incredibly compact and lightweight, making them perfect for motion control systems that need to fit into small spaces. However, even with their small size, they can still offer plenty of torque and high load capacities, so access to power is never an issue. Finally, they can power components with accuracy, so they're perfect for machines or automation equipment where precision is key.
Because of all these benefits, megatorque motors have a variety of applications in a wide range of industries. Their compact size and lightweight design make them perfect for small pieces of automation equipment like 3D printers. Additionally, the accuracy and performance means that they can be useful in powerful pieces of equipment like robotic arms. Precision also makes them the perfect fit for equipment used in the medical field.
3D Printing Linear Actuators
3D printing is a process that usually requires multiple moving systems in order to operate effectively. Motorized linear actuators are one of the most important parts, since they are responsible for helping to distribute the material necessary to carry out the design and distribute the additive materials needed to turn digital designs into real, tangible products.
Linear actuators are basically movement systems that run along a single plane. They are used to run the printing head of the machine back and forth as they distribute the additive material needed to create the product or model in question. Precision movement is essential to provide quality and accuracy in 3D printing applications. So these systems need to offer incredible control. And they also need to offer enough speed and power to complete lengthy and complicated processes in a timely manner.
NSK's 3D printing linear actuators offer a ton of unique benefits for companies that use 3D printing technology in their processes. These components are able to fit in compact spaces, which is essential for many 3D printing processes, since the machines tend to be fairly compact. They also come with little to no backlash, which allows them to move the printing head with incredible accuracy and precision. They also have the ability to move high loads, so they can support the printing head through heavy workloads without requiring much in the way of maintenance.
More specifically, the high grade lubrication and seals used allow these actuators to operate effectively through five years or 10,000km worth of travel. So you can feel confident that your investment in 3D printing equipment is going to actually last for long enough so that you can receive maximum value.
Monocarriers
Monocarriers are simple motion systems that include a single axle actuator. The all-in-one structure includes a linear guide, ball screw, and support bearing. All of those pieces are assembled together in order to support movement along a single plane. This type of linear movement is useful in everything from factory automation equipment to simple robotics. And it's often used in conjunction with other motion and control systems to help with more complicated processes.
Additionally, monocarriers operate using a small motor. So they can sometimes also be referred to as motorized linear actuators or electrified linear actuators. This power source allows the components to run continuously for long periods of time without requiring a lot of extra maintenance or attention.
Since the movement is so simple, these systems tend to be very durable. They last for a long time and require almost no maintenance to keep them in proper working condition. This allows companies in a variety of industries to keep their equipment up and running without wasting valuable manpower or time on upkeep. Additionally, monocarriers tend to be very compact, but they can still support heavy workloads. This makes them versatile enough to work in nearly any industry. And you don't need to sacrifice performance in order to find motion and control applications that work in tight spaces.
About NSK
NSK Automation is a global manufacturer with more than 100 years of experience serving customers in a wide array of industries, from manufacturing to medical facilities. In addition to components like megatorque motors, 3D printing linear actuators, and monocarriers, we also help companies develop completely custom motion and control systems. Our skilled team can handle the full system design and integration, engineer specific applications, and even perform repairs and maintenance to ensure the proper function of your automation equipment. If you're looking for high-durability, peak performance automation equipment to help your operation improve efficiency, accuracy, and performance, contact NSK Automation today, and our team will be happy to discuss the options with you.